E-textiles is a great introduction to basic electronics that can lead to exciting functional outcomes. With some conductive thread and some sew-able electronic components you can transform an existing garment/accessory or fashion something from the ground up to fulfill a particular need.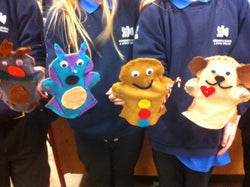 Electro Monster Puppets by year 7 students at Kenilworth School and Sports College.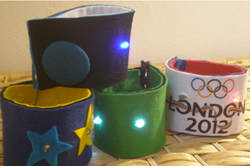 Flashing LED Wrist Bands by students at Cardinal Allen Catholic High.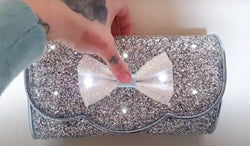 Customer Annabelle Greaves of Hello Violaceous specialises in handcrafted purses & accessories, which also feature our E-Textile products. Find out more...