Description
The CEL Robox is a desktop 3D printer which marks a new level of innovation in 3D printer development. The Robox 3D printer has all the features that you would expect from an extrusion-type 3D printer, with the addition of a number of unique features. For this reason we think that the Robox 3D printer is the ideal choice for any education or hobby 3D printer user.
Featuring a dual-nozzle system to ensure print speeds up to 300% faster than the closest competitors, the Robox printer also allows adjustment of the individual nozzle's temperature as well as the depth of fill, providing users with complete control of every stage of the printing process and quality.
Compatible with PC, Mac OSX, and Linux, included is the Automaker program designed specifically for Robox.
The Robox contains the world's first Dual-Pinch Wheel Extrusion System, resulting in consistent extruder operation and high quality resolution. A worm and wheel gearbox powers two indexed contra-rotating feed wheels.
Another first achieved on the Robox is the ability to pause and resume prints, so if anything goes wrong mid-process, users can rectify issues without losing the print.
Safe enclosed locking case
This provides a temperature stable print environment and prevents access to all of the hot, moving parts.
Dual nozzle system for faster printing and a wide range of resolutions
The Dual-Nozzle (single material) head, with 0.3mm and 0.8mm nozzles, allows the printer to print from 20 microns (fine) to 800 microns (fast).
Incredibly high resolution
The Robox can produce prints of up to 20 microns layer height.
Build volume
210 x 150 x 100mm.
Auto-levelling heated print bed
Providing easy setup, low warp, and easy parts removal.
Pause and resume!
Change colour during a print, move the head or bed around, just press resume and Robox will continue where it left off. If anything goes wrong mid-process, users can rectify issues without losing the print.
Automaker software
The software used to lay out your models and view the status of the Robox while printing - included and very easy to use.
Standalone printing
The computer can be disconnected once the print has been transferred.
SmartReel technology
These clever filament reels allow the printer to configure itself. This saves times and effort, letting you start printing straight away.
3rd party filament compatibility*
You can use filament from other manufacturers.
Dual-Pinch wheel extrusion system
Resulting in consistent performance and high quality resolution.
Nozzle valve system
Reduces blobs and stringing of filament from the print head, which helps improve print quality.
*may invalidate warranty on head and extruder - see bottom of page for further details* 
A 3D printer is a big investment and one that should serve you well over an extended period of time. CEL, the manufacturers of the Robox printer are so confident in the design of their product that they offer a
2 year warranty
as standard.
How Does the Printer Work?
The Robox is an extrusion style 3D printer. It works by forcing the print material, referred to as 'filament', through a heated nozzle. The filament then melts (this process is very similar to the way a glue gun melts a glue stick).
The heated filament is deposited in layers that cool and harden. These layers build up on top of each other to produce the final 3D object.
The size of the layers can be adjusted depending on the required print quality. Larger layers are used on lower quality prints and smaller layers are used on the best quality prints. The Robox can achieve a print layer resolution of an incredible 20 microns!
Changing the print quality can have a major impact on the overall print time. These print times can easily become many hours, so you should take care when deciding on the quality you need for a particular object.
Automaker Print Software.
AutoMaker is the software used to layout your models, view the status of Robox, and adjust the settings used during a print or other operations.
Without a Robox attached there is limited functionality, allowing you to load a .stl or .obj file and manipulate it.
Connect a Robox to allow printing in Draft, Normal, Fine or Custom within 3 very simple steps.
AutoMaker has been designed to make 3D printing easier, allowing you to concentrate on designing parts to print and not needing to fiddle with the print settings to try to get a result. The default settings are tried and tested using the Robox filament and allow even a complete novice user to get a repeatable and consistent result every time. Advanced users have all the control required to satisfy even the most complex print jobs and are able to easily share their custom profiles with all of us.
Auto material detection.
Robox filament is automatically detected and displayed in the software (see image below).
Control multiple Robox 3D printers from one computer!
If you have more than one Robox printer they can all be controlled from one PC. The Automaker software and Robox printer use a simple colour coding system to show clearly which printer is printing which design.
Contents:
1 x RBX1 Robox® 3D printer.
1 x Reel of Filament.
1 x Instruction manual.
2 Year Warranty.
Automaker Software.
1 x USB stick.
1 x USB cable.
1 x Tweezers.
1 x High Temperature Lubricant.
1 x Tool Kit.
1 x Tote Bag.
Dimensions:
Length: 370mm.
Width: 340mm.
Height: 240mm.
Requires:
Automaker Software.
PLA or ABS Filament from Kitronik.
Note:
This product is supplied with a UK mains plug and is designed to work off a 230V, 50Hz supply.
Please note that Kitronik is an authorised distributor of the Robox product within the UK. If you are ordering from outside of the UK it may result in Kitronik refunding your purchase. If you are an international customer requiring more information on this then please get in contact.
*Whilst the Robox will allow the use of 3rd party filaments, any damage caused to the extruder or print heat due to the use of poor quality 3rd party filaments may void the warranty on these parts of the printer. If you would like to check 3rd party filament compatibility, please feel free to contact us prior to using them.
Same Day Dispatch
Orders placed online before 3:00pm Monday - Friday (excluding public holidays and our Christmas shutdown period) are always dispatched the same day provided the goods are in stock. If the goods are not in stock we will endeavour to contact you as soon as possible to discuss a dispatch date.
UK Deliveries
If you live on the UK mainland and don't have any large materials or lithium batteries in your order it will cost £3.95 (£4.74 including VAT) if you spend less than £40 (£48 including VAT).
If you spend between £40 and £200 (£48 - £240.00 including VAT, excluding large materials or lithium batteries) delivery is free to most locations, £12 (£14.40 including VAT, excluding large materials or lithium batteries) to Northern Ireland and £15 (£18.00 including VAT, excluding large materials or lithium batteries) to UK remote locations. For a list of postcodes that will be charged the remote location rate: remote area list.
If you spend over £200 (£240.00 including VAT, excluding large materials or lithium batteries) delivery is free within the UK.
Rest of the world
These orders are sent via UPS, and the cost is dependant on the service you choose at checkout. Alternatively you can choose the free collection option and have your own courier collect it from us. International orders can only be shipped to the registered card address. Please note: International orders may be charged import duty dependant on local import laws and duty rates. These charges are usually billed to you directly from UPS.
Delivery times vary for international orders depending on the service selected and the destination. You can see the delivery time and cost at the shipping stage, or by using the shipping estimator from within the shipping basket.
Collection
If you would like to collect your order, or use your own courier then there is an option you can select during checkout. We do not charge a packaging or handling fee for this service, and you will receive an email when your order has been processed, you can collect half an hour after receipt of this email.
Further Information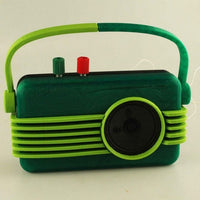 As part of our continued focus on the Robox RBX1 3D Printer we have also explored the resources available to users. This week we are revisiting My Mini Factory, looking...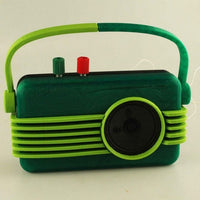 As part of our continued focus on the Robox RBX1 3D Printer we have also explored the resources available to users. This week we are...
Q:
what size is the build platform ? max print size
Asked by: Mike Willis
A:
Hi Mike, the maximum size of the build area is 210 x 150 x 100mm.
Answered by: Michael Lockhart
09-Nov-17
---
Q:
What software can I use to design objects to be printed? Can it import from SketchUp?
Asked by: Mike Wilson
A:
You can use any software that exports a .stl or .obj file, Sketchup exports a .stl file. However it is advisable to check the design first on MeshMixer for any errors.
Answered by: Michael Lockhart
14-Apr-15
---
Q:
Can I print a 3d printer on it?
Asked by: Jack Woodmansey
A:
Although it is technically possible to print a 3D printer as is the case with something like the rep-rap, this is limited to printing things like rod connectors, however the electronics, motors, belts and etc would need to be purchased as these couldn't be printed. You would need to get hold of the CAD files to print the parts from something like my mini factory if they do indeed exist. So technically yes you could print some 3D printer parts, but I wouldn't recommend trying as a self-assembled 3D printer is incredibly difficult to get set-up and aligned and working correctly.
Answered by: Michael Lockhart
10-Mar-15
---
Ask a question about this product
Payment & Security
Your payment information is processed securely. We do not store credit card details nor have access to your credit card information.